22 februari 2016 | Tags: greentech agro, growracks, growtainer, hortidaily
No more messing around; here are the Growracks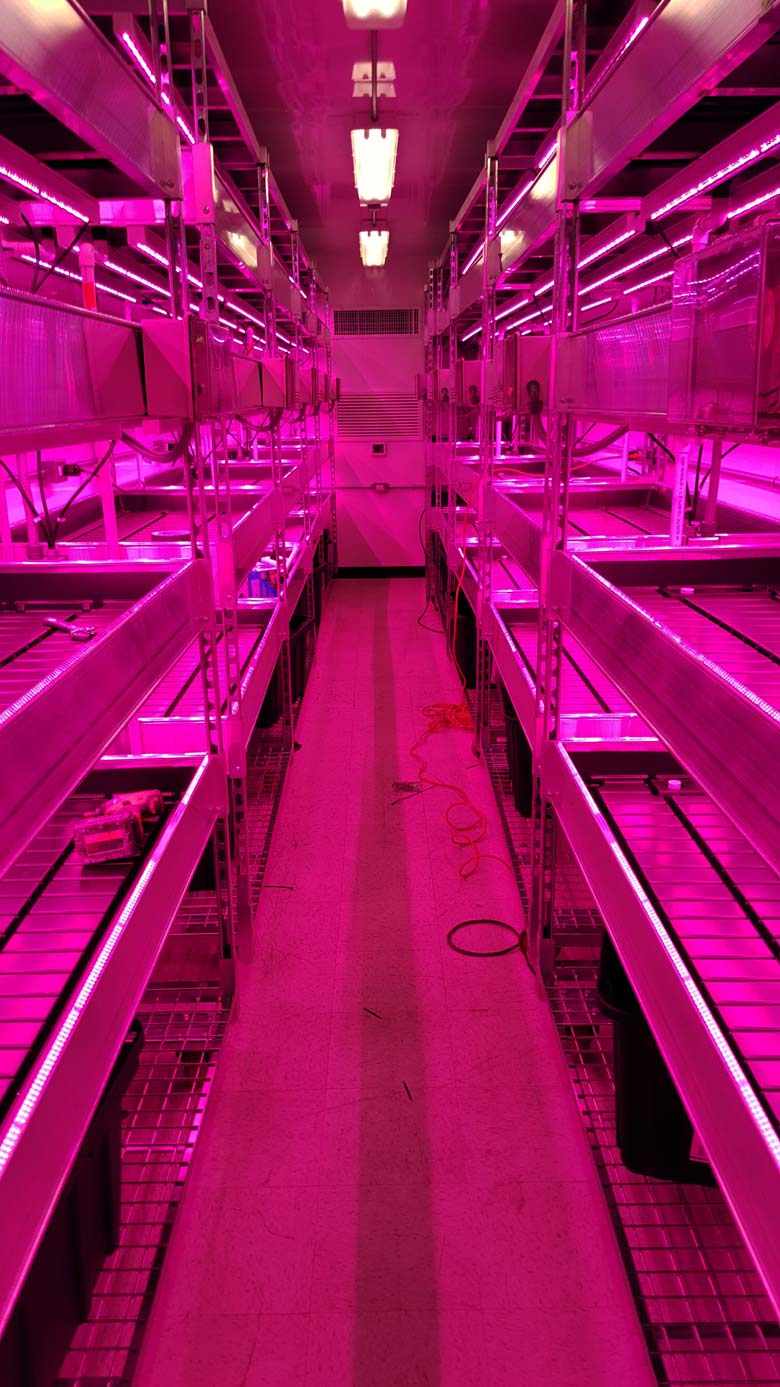 If it was up to Glenn Behrman of CEA Advisors, everybody interested in multi layer vertical farming would be able to start experimenting with only a small investment. For this reason, his company developed the Growracks; simple, but solid multi level cultivation racks that are extremely suitable for taking your first steps in vertical farming.
Behrman, President of GreenTech Agro and the inventor of the Growtainer™, explained that the idea of the Growracks came after seeing first hand the industry's need for decent safe cultivation racks. "Nowadays there is a large group of new kids that are experimenting with multi layer cultivation. In most occasions, simple trays are placed on DIY cheap and unstable racks; with LEDs and electrical wiring mounted below them, it can get very messy when things start leaking or become too unstable. That is why we designed the solid Growracks; with one piece leak-proof trays, a lot of improvement has been achieved."
Each level has pre-drilled holes for easy installation of LEDs or fluorescent lighting. Depending on the crop, each Growrack can be set up with 3 to 6 cultivation levels.
The racks are made in Holland by VK-Pro; a leading Dutch manufacturer of professional container benches for commercial cultivation and research purposes. Just like regular benches, the Growracks of CEA Advisors can be used individually or placed in series as each rack and level has its own sump for flood and drain purposes.
As the Growrack's are outfitted with heavy casters on each corner they are also mobile. "This makes them a great solution for research or educational purposes as well. You can just roll them in the classroom and teach kids about hydroponics or even aquaponics," Behrman added.
Nonetheless, the Growracks of CEA Advisors are extremely useful for start ups or small research projects. "Because the system is modular they are also very useful to set up a larger vertical farm. That is why we are also using them in our Growtainers™. When you place them in a series and you can create a farm of any size."
Last week, after only 5 weeks of construction, the first Growtainer™, fully equipped with the Growrack system was shipped to the UK. More about this later in our newsletter.
For more information:
CEA Advisors / Greentech Agro
Glenn Behrman
gb@greentech-agro.com
www.greentech-agro.com
Article originally published by Hortidaily on http://www.hortidaily.com/article/24092/No-more-messing-around;-here-are-the-Growracks